Rider & Quesenberry strives to support its community and those it serves by providing Pro Bono services, volunteering at community events, contributing monetary donations and participating in informational presentations for the general public.
Recent Activity and Upcoming Events
---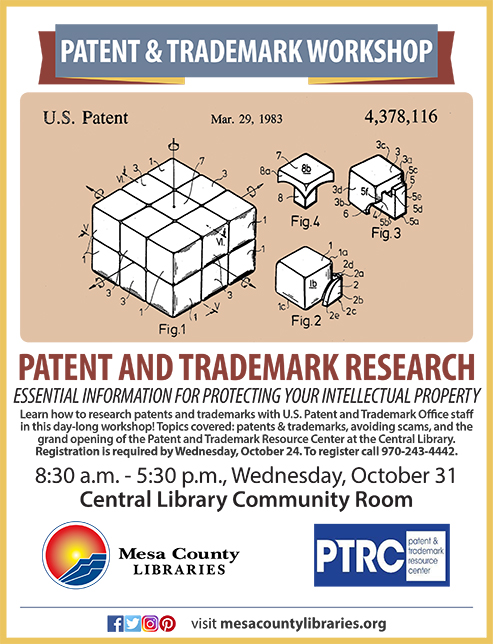 Mesa County Libraries and the United States Patent & Trademark Office invite you to spend a day with USPTO staff for an intellectual property training and the grand opening of the Patent and Trademark Resource Center at the Central Library on October 31, 2018. The event will host multiple guest speakers including, Lloyd Quesenberry.
For more details and to learn how to register, click here.
Lloyd accepts an award from Justice Hood on behalf of Rider & Quesenberry at the Colorado Supreme Court Pro-Bono Recognition Event on April 19, 2018.
Welcome to our new Attorney, Stephanie Rubinstein.  View the following article in the Grand Junction Sentinel.
Organizations We Support
---
Click on the links and learn about the different organizations Rider & Quesenberry supports.